Who Are We
Everything you need to get your startup business online and ready to go.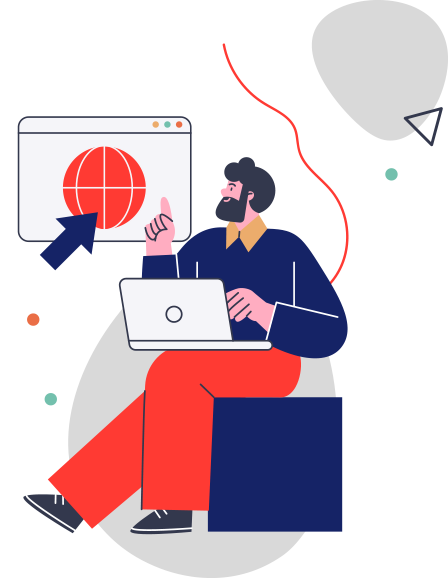 Dynamologic is a software development organization offering top-notch services to businesses of all kinds; startups as well as enterprises, to equip them with the latest technological requisites in the ever-evolving business landscape.
As our name suggests, we offer a 'dynamic' range of services, from creating, launching and supporting solutions to technical software difficulties, to the development of websites, applications, and servers over a variety of classic programming languages. Our array of services also includes upgrading your statistical data, enriching your blogs with engaging content, improvising creative apps for your business, improving the functionality of your websites and more. Give us a chance; inspiration, innovation, and gratification are what we guarantee.
It all started back in 2007, with a vision to provide cutting-edge software solutions to the industry. This vision soon started to pave its way into reality, and gradually our team has formed into an amalgam of fresh minds in the form of ambitious developers and designers, working under competent professionals, together forming a vibrant team that holds the potential to deliver unique, stand-out software ideas and solutions, that can set a benchmark for others.
Dynamologic's work history is filled with instances of exceedingly successful websites, web servers, and system applications. The rapidly advancing Android and iOS operating systems have become the backbone of mobile gadgetry, and Dynamologic has come through as a major contributor to this technology. We have intelligent universal apps such as NeverMissFajar and Weather Magic Pro to our profile.
We take pride in the development of our internationally acknowledged website projects such as HolidaysPlanner, and enjoy a sense of accomplishment as youngsters delve into our stroke-of-genius fantasy sports, played on Fariqak. A lot more is on board our site, and we have even more exciting things planned ahead! Take a look at our services and portfolio to learn more about the expanse of our work. It sure will be worth your time!