A lot of sweat and blood goes in to start a new business from scratch. A lot of energy and effort goes into every process and each step. It is not just the financial factor that plays a role; time and resources are also play a major part in building a business.
Consequently, every business owner creates a growth plan so they can reap the reward of all the effort they have put into the business. Once the business has matured, business owners start considering expansion. According to experts, there are several ways to scale-up; you can choose one that is right for your business.
The options are:
1. Open A Franchise
The best and most affordable way to expand your business is to open another outlet at a new location. You can go about it in two ways; one you can open another outlet yourself, and two, you can give a license to someone else to open a franchise in your name. In both cases, you stand to make a sizeable profit.
The franchise model is more suitable for some companies, such as restaurants and retail stores. On the other hand, other businesses such as tech companies, Digital Marketing Agencies, and consultancy services are better off opening their own sub-offices.
It could make a huge difference in the growth of your business, but at the same time, a franchise model can be highly complex. It requires a lot of planning and market analysis before one creates a franchising model. Two types of franchise models that are common nowadays:
● Product distribution franchise model
The products are manufactured by the franchisor, but they are sold by the franchisee.
● Business format franchise model
The franchisee manufactures the products by following the same business format as the parent company or the franchisor.
2. Offer an Investment Opportunity
Another excellent way to grow your business is by providing an investment opportunity to others, so they invest in your business and help it grow. This is a foolproof method of growth, as you don't have to be the sole investor, the risk is divided amongst investors, and you can provide other businesses or individuals an investment opportunity. Investment opportunities can be anything from profit-sharing and licensing to IPOs.
3. Form Partnerships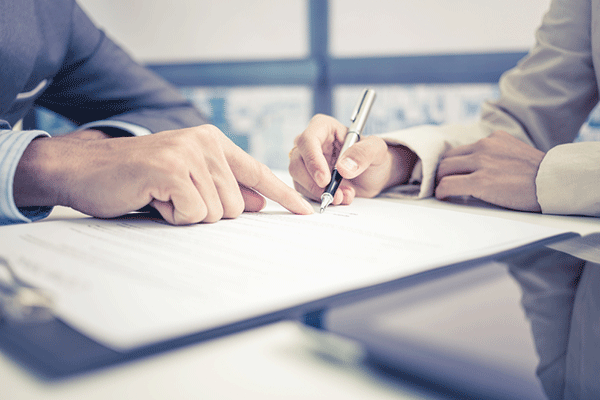 You may align your business with another similar business to form a meaningful partnership that is beneficial to both the businesses. You would be surprised how much of a difference a collaboration would make for your business. However, do make sure that the business you decide to partner with is complementary to your own business. If you are the owner of a Content Writing company, you could form a partnership with a company that offers Web Design. This way, both companies can share clients and launch advertising campaigns together to optimize resources.
4. Diversification Is Key
Expanding your business does not always have to be lateral. Expansion can also occur when a business chooses to diversify its product and services. Here are a few ways you can do it:
● Sell products and services that are complementary to each other.
Do you make and sell printers? Then why not start selling scanners and photocopiers too if you want to expand? Selling complementary products is an old age method of growing your business because your existing consumers will definitely purchase the complimentary product from you as it will save them time.
● Expand vertically. Another great way to expand your business and cut costs at the same time is to expand up or down the supply chain. Are you manufacturing printers and giving them to a retailer to sell? Why not open your own retail outlet? It will save you money while expanding your business as well.
You don't have to stick to the points listed above; depending on the kind of business you are running, there may be other ways to diversify your business, which may prove more beneficial.
5. Set Your Footing in Other Markets
If you have managed to capture your original targeted audience, why not tap a different market segment to expand your business. You could target a different set of audience by modifying your product offering slightly. Take the example of telecommunication companies in developing countries. Initially, they targeted the youth by offering cheap calls, SMS, and internet rates. When the mobile market became saturated, they shifted their focus to creating new products and entered the microfinance arena. Now the same telecommunication companies are targeting rural populations to encourage them to use microfinance banking, thereby effectively increasing their reach and revenues.
6. Develop A Customer Loyalty Program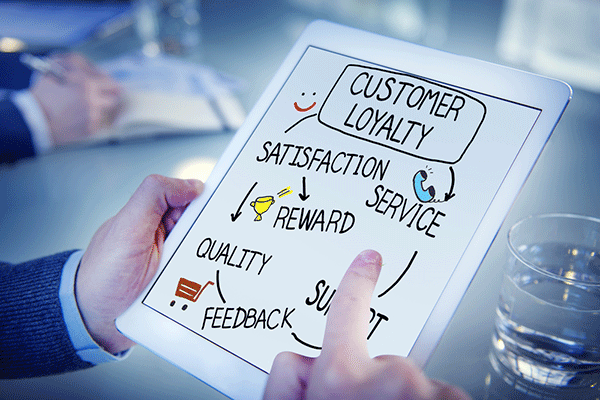 In any business, your customers are your biggest asset. It's a big win if you have managed to win the loyalty of your customers. One of the best ways to do that is through a customer loyalty program, which will not only help you develop a meaningful relationship with your customers. It will also help you improve sales and retain customers.
Personalization is a great way to promote customer loyalty as well; Use automation, data analytics, and surveys to collect information about your consumers, and then personalize your communication with them. Customization makes the correspondence between brand and consumer more personal, hence increasing conversion and loyalty.
7. Win A Government Contract
Securing a government contract increases the credibility of the business as well as helps the business maintain financial stability in the long-term. On the flip side, securing a government contract is no child's play. There is an immense amount of patience and paperwork that goes into it, and the amount of competition makes it even more difficult.
8. Use Productivity Apps
A business cannot grow without managing its time. Hence, small businesses can benefit from using productivity apps to schedule their workflow and enhance efficiency. There are numerous productivity apps; you can use Trello to manage your project workflow and enhance team collaborations, you can use Square Register to manage your cash flow, and Timecamp to oversee employee task management for maximum productivity.
9. Global Expansion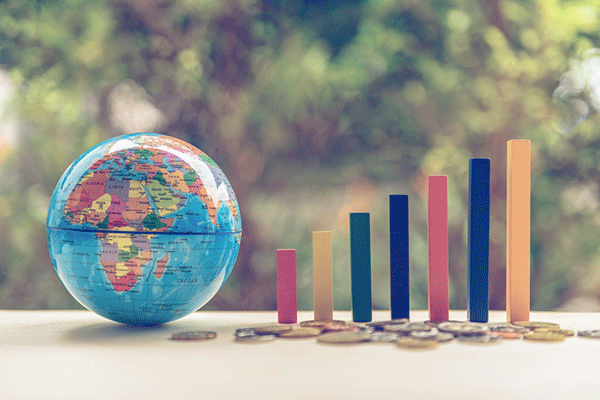 A company may also expand its business by going international! McDonald's, Starbucks, Toyota, and Miniso are examples of companies that opened their outlets worldwide to expand their reach. To expand globally, you need to conduct extensive market research and find distributors and business partners who are reliable and trustworthy.
10. Expand Through the Internet
An easy and much more convenient way to expand your business is through the internet. How? You can set up a website and/or social media accounts to increase reach and sales. Additionally, you can also use digital marketing to drive traffic to your brick and mortar store. If you are doing an expansion through the internet, then you need to work on your digital marketing campaign and align your content with your brand's vision.